Hello Cat Lovers!
Find a pet sitter that takes care of all types of animals. Not only do we have stellar cat sitters here at Cat in a Flat, but pet sitters for rabbits, rodents, birds, fish, and reptiles too!
Choose from our community of local 'pop-in' & overnight cat sitters.

Once you've found your favourite sitter - book & pay in a few easy clicks.

Enjoy daily photo updates of your furry friend while you're away.
50.000 Registered Pet Sitters • 2 Million Visits • 98% 5-Stars Reviews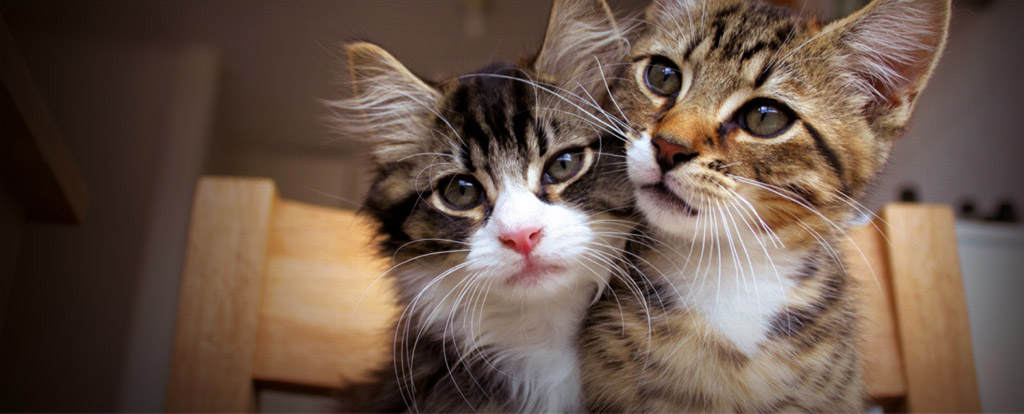 Sophie was easy to reach before, during and after my vacation. She took good care of my cat during my vacation. When I got home, my cat was relaxed and my apartment looked tidy. I'm very satisfied. :-)

My two tigers and I were very satisfied with the care. The two of them seemed very relaxed and it almost seemed as if they hadn't missed me. I was also regularly provided with information, photos and videos via WhatsApp. I would like to book again!

Simon is a really great, responsible and very reliable cat sitter. He took great care of our house cat and I will definitely ask him again. Keep it up!!! 😊

Marie, thank you very much for the wonderful care of Finchen. Marie responded very promptly to all emails etc. in advance. She is very reliable in making arrangements and spent a lot of time with Finchen who was very relaxed after the trip. We are booking Marie again immediately.
Cat sitters can offer daily visits or overnight stays. All sitters can set their own fees.
Excellent based on 277706 reviews
What is a pet sitter?
A pet sitter will come to your home and look after your animal. This allows your pet to stay in familiar surroundings of their home while you're away. Think of pet sitting as baby sitting for animals!
How does pet sitting works?
Our Pet sitting Service at Cat in a Flat is an online platform where you choose and hire a local pet sitter from our vetted and trusted pet loving community of local carers. The first meeting is free. You and your pet can get to know your sitter and find the perfect pet-sitting match.

Our vetted and local pet sitter take care of your pet from your home while you're away. This relieves the pressure of relying on friends or family to look after your pet when you're out of town. Pet sitters will adapt their pet caring services according to the type of pet you have and your animal's personal needs. Our reliable pet sitters look after all types of animals. Not only do we have amazing cat sitters here at Cat in a Flat, but pet sitters for rabbits, rodents, birds, fish, and reptiles too!
Some services that pet sitters can provide include:
Exercising your pet. This can include activities like monitoring them in the yard, or playing with them.
Feeding, grooming, cleaning up after your pet, and other basic care.
Takeing care of your home while you're away. In some cases, this can include the option of overnight stays.
Specialized services such as giving your pet baths or medication.
How to know if I need a pet sitter ?
Many animals prefer to stay in the comfort and familiarity of their homes—especially if their owner is away. Having someone pet sit for you depends on your pet's personality and whether a pet sitter would be a more stress-free option for them.
In some cases, taking your pet somewhere else—whether to a pet boarder or to a friend or family member's home—while you're away just isn't a feasible option. This is especially true for reptiles or fish (where you may have to move a large tank) or easily stressed rodents like guinea pigs.
Differences between pet sitting and pet boarding
Both pet sitting and pet boarding are popular options among pet parents, but what is the difference between the two?
With pet sitting, a pet sitter comes directly to your home to care for your pet in their regular environment. The pros of hiring a pet sitter are:
Your pet is your sitter's sole focus.
Tailored care for your particular pet.
Your pet sitter can stay overnight if needed.
Someone to look after your home and alert you if there are any emergencies.
Your pet does not have to adjust to a new environment.
Your pet is less likely to catch an outside disease.
With pet boarding, you take your pet to stay at a facility where professionals will look after them. Generally, there are other animals staying there as well. Here are the pros of pet boarding:
Can be more inexpensive.
If your pet is social, they may enjoy being around other animals.
You can be sure your pet is with qualified people, as pet boarding is run by trained professionals.
How do I find a good pet sitter?
If possible, start looking for a pet sitter early. This way you can ask around about pet sitting services from people with experience with your type of pet. Carefully look at sitters profiles to see what sort of qualifications and reviews your potential pet sitter has. Make sure they are able to accommodate to/ adapt to your animal's unique needs and are familiar with basic pet first aid. Bonus points if a pet sitter owns or has owned the same type of animal as yours!
Once you've found a pet sitter you believe is a good match, invite them over so you and your pet can meet them. Make sure your pet gets along with them and be sure to ask your sitter plenty of questions! You are leaving your cherished pet in their hands, so you'll want to know as much as possible about the pet sitter's qualifications and experience.